cut-e (Aon) Assessment Tests
Founded in 2002, cut-e (pronounced cute) provides online assessment/psychometric tests, questionnaires and game evaluations.
---
In May 2017, the global professional services firm Aon plc, buys the German company cut-e and integrates the company into its global talent management solution.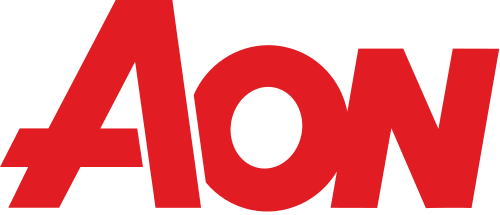 cut-e and Aon provide 30 million tests each year in 90 countries and 40 languages.
Companies using cut-e tests

| | |
| --- | --- |
| 7-Eleven | Aareon |
| Aberdeen | Aberdeen Standard |
| Absa | Academic Work |
| ACCA | Accenture |
| Adaep | ADCB Support |
| Adecco | ADIDAS |
| Adnoc Support | adpower support |
| AECOM | Aer Lingus |
| Aerlingus | AeroSynergy (Singapore) |
| AeskuLab | Ahmedseddiqi (UAE) |
| AIB (ire) | Aida Cruises |
| Air Cairo | Air Corps (ire) |
| Airbus (uk) | Airbus Group |
| Aircorps 2019 | AirPlus International |
| Akershus universitetssykehus HF | Akzonobel |
| Alarga | ALD Automotive |
| Al-Futtaim (uae) | alimpex food |
| Alitalia | Alkhorayef |
| Allianz | Altana |
| ALTRO Management Consultants | Amaris Hospitality |
| AMMANN | AMP Australia |
| Amprion | Amris |
| An Post | AOK Niedersachsen |
| Aon Assessment Support | AON Consulting |
| Aramco | Arbeids- og velferdsdirektoratet |
| Arctic Shores | Ares Partners |
| ARGO Personalentwicklung GmbH | Arkadin |
| Arla | Arvato |
| Aryzta (ire) | Asaleo Care |
| ASB Prague | Asia Inspection |
| Asia World Expo | ASML Taiwan |
| Assessment Australia | AstraZeneca |
| Asurion | Atoss |
| Audi | Audley Travel |
| Auto Kelly | Autobar |
| AV Media | AVI |
| AVINOR Flysikring | Avolon (Ire) |
| AXA (France) | Axa Support (UAE) |
| Axel Springer | Azelis |
| BAE Systems | BAG - Bundesamt für Gesundheit |
| Baglietto Yachts | Banca Intesa |
| Banco Sabadell | Bang & Olufsen |
| Bank Austria | Bank of Ireland |
| Barclays | BASF |
| BAT | BAWAG P.S.K. |
| Beiersdorf | Belden |
| BENU Česká republika | Berlin State administration |
| Berliner ZIF - Center for International Peace Operations | Bertel O. Steen |
| Bertelsmann | Berufsförderungsinstitut (bfi) |
| Billa | Biloba |
| BlackLine Systems | Blaq Group AB |
| blocket.se | Bluestar Silicon |
| Bluestar Silicones | BMI |
| BMW invelt | BNP Paribas |
| BNPP (uk) | BNSF (Gate) |
| Boehringer Ingelheim | Boeing |
| Bollore Support | bonami |
| BonusCard.ch | Boom Logistics |
| BORD GAIS | BOS Automotive Products |
| BOSCH | BP |
| BP (sin) | Brake (uk) |
| Brakes | Brichta & Partners |
| Bright Sparks Recruitment | British Heart Foundation |
| British Telecom (BT) | Brněnské vodárny |
| BSN medical | Bucerius Law School |
| Burberry | Burger King |
| Bus Eireann | Bus Eireann (ire) |
| BUSCH | Bystronic |
| C&F Automotive | Caixa Geral de Depósitos |
| Caixa Santander Totta | Canon |
| Capco | Capita |
| capita (uk) | cargotec |
| Cariparma | Carlsberg |
| Carrots Consulting | Castelli SpA |
| Cathay Pacific | Cebu Pacific (sin) |
| Centra | Central Bank and Financial Services Authority of Ireland |
| Central Bank Ireland | Centric |
| centurylink | CEPSA |
| Česká pošta | Česká Spořitelna |
| CEWE | ČEZ |
| Chevrolet | China Eastern Airlines |
| CIE (ire) | Cielo |
| Cielo Talent (uk) | Circle K |
| City of Dusseldorf | CityJet |
| Cleveland Clinic Abu Dhabi | Clifford Chance |
| Coca-Cola | Cofidis |
| Colgate | Colognia press |
| Colora | Com Hem |
| Comair Limited | Commerzbank |
| Commonwealth Games Glasgow 2014 | Contact Singapore |
| Continental | CONTUR |
| Coop Norge | Cornerstone |
| Cosentino | ČPP |
| Crédit Agricole | Crédit Suisse |
| Crewlink (ire) | ČSOB |
| CTC Aviation | CTC Aviation (uk) |
| CTR Group | Cummins China |
| curvegroup | Daa |
| Daikin Industries | Daimler |
| Daimler Singapore | Dairygold |
| Dalkia | Danielson |
| Datamars Slovakia s.r.o. | Datwyler AG |
| Davidson | Davines |
| De Heus | Debut |
| DECO PROTESTE | Defence Forces (ire) |
| Defence Forces Ireland | degewo |
| DEGUSSA BANK | DekaBank |
| Dell | Dell (ire) |
| Dell Sales (ire) | Deloitte |
| Deloitte Ireland | DENSO |
| Dentsu Aegis Network | Derbyshire Police |
| Detasad Support | Deutsche Bahn |
| Deutsche Rentenversicherung Bund | Deutsche Telekom |
| Devro | DEWA (uae) |
| DF Partner | DHL |
| Diacor | dialogs 24/7 |
| din utvikling | Dixons Carphone (uk) |
| Dixons Carphone Group | DNB |
| DNV GL | DO! L´agence SA |
| doh Support | Doosan Škoda Power |
| Dr. Heimeier & Partner | Dr. Oetker |
| DSTV | DSW21/DEW21 - Dortmund Municipal Works |
| du | DU Support (uae) |
| Dubai Duty Free | Dubai Duty Free (uae) |
| Dubai Petroleum | Dublin Airport Authority |
| dunamis | Dynea |
| DZ Bank | E.ON |
| easyJet | easyJet (uk) |
| École hôtelière de Lausanne (EHL) | EcoWater |
| EDF | EDP |
| Education First | EDYMAX |
| Eir | eir (ire) |
| Eircom | eirgrid |
| eismann | Electroworld |
| Elgiganten | Elica |
| Elkjøp | ELKO EP |
| ELTODO | Embassy of Canada |
| Embraco | Emirates |
| emric | EnBW Energie Baden-Württemberg |
| ENEC (UAE) | ENPP, European Network for Positive Psychology |
| ENRC | ENRC (uk) |
| Enterprise Ireland | Enterprise Ireland (ire) |
| EOS Gruppe | Eppendorf |
| ERGO | Ericsson |
| Ericsson Norway | Ernst & Young (EY) |
| Ervia (ire) | ESB (ire) |
| ESB Electric Ireland | Esso |
| Etihad (ire & uae) | Etihad Airways |
| Etisalat (uae) | Eurofirms |
| Europapier | Europcar |
| Europris AS | EVRAZ VÍTKOVICE STEEL |
| EVRY | FAAC |
| Facebook | Fachhochschule Nordwestschweiz |
| Farkasova & Partners | Fastweb |
| FERRING PHARMACEUTICALS | FES |
| Festo Singapore | FESTOOL Group |
| Finans Danmark | Finnair |
| Finnair support | Firstsource |
| Fitch Bennett Partners | Fläkt Woods |
| Flexfill | Flexonics |
| Flybe | Flydubai |
| Flyktninghjelpen | FLYLINE Tele Sales & Services |
| FM Solution | FocusCore |
| Fonua (ire) | Ford |
| Försäkringskasssan | fortec motorsports |
| Fortuna | Fosun |
| Fox | France bnpp |
| France Cariparma | France Casa |
| France EDF | France Socgen |
| France Support | Frankfurt am Main City |
| Freedom Insurance | Fresenius |
| Frontier Components | Frontlineshop |
| FSC Training | FTEJerez |
| FWD (Arctic Shores) | Gabriela Jaecker |
| GALP Energia | Garda Trainee (ire) |
| Gardner Denver | Gartner (US) |
| Gas Natural | Gas Networks (ire) |
| Gazprom Neft | GE (USA) |
| GEA | Geis Global Logistics |
| Gem Education | Gen2 |
| General Bottlers | Generali |
| generi biotech | Gfeller Consulting & Partner AG |
| GfK | Giesecke & Devrient Slovakia |
| Gigantti | GL Noble Denton |
| glanbia | Glass Service |
| Globe Union | GlobeSoft |
| GLOBUS | GMSH (Gebäudemanagement Schleswig-Holstein) |
| Göteborgs stad | Grace Consulting |
| Granitol | Grant Thornton |
| Grant Thornton (au) | Greene King |
| GRESVIG | Greystar |
| Grupo SM | GSK |
| GTI Recruiting Solutions | GTS Czech |
| Hahn Air | Hamburg Port Authority |
| Hang Seng Bank | Hartmark |
| Harvey Norman | Harveys Furniture (Steinhoff Group) |
| Harveys Furniture (uk) | Haworth |
| Hayes Lemmerz | HAYS |
| Head Agent | Health Promotion Board |
| Health Service Executive | Heineken C&EE Export |
| Helgelandssykehuset HF | Helsana |
| Henkel | Herford District |
| Hermes Arzneimittel | Hilti |
| HOCHTIEF | Holcim |
| Horton | Houbank |
| Howden CKD Kompresory | HP TRONIC Zlín |
| HPCHA UK | HP-Pelzer |
| HR Norge | HRS Advisors |
| HSBC | HSH Nordbank |
| Human Capital | Human Consulting Group |
| Human Garden s.r.o. | Hydro |
| Hyundai | IBERIA |
| IBM | ICAEW |
| IE Singapore | ifp Personalberatung Managementdiagnostik |
| Imperial Tobacco | Implats |
| IMPLEMENT Consulting Group | INCENTAGE |
| INDORAMA | INECO |
| Infineon Support | infront Sports & Media |
| ING | Initec |
| Innogy | Institut für Angewandte Psychologie ZHAW |
| Intégration pour tous IPT | Interhome |
| ipex | Ipsos Mori |
| Irish Life | Irish Prison Service |
| Irish Rail | Irish Rail (ire) |
| ISG personal management | ISS Facility Services |
| ista Germany | IT Search |
| Iturri | J.I.P. pro firmy |
| Jablotron | Jameson |
| Janssen | Janssen (ire) |
| Jednota CB | Jendie HR Tooling |
| Jet US | JnJ (ire) |
| Jobscan | Jobzone |
| Johnson & Johnson Medical | Johnson Controls |
| Jotun | JPMC |
| Jurys Inn | Jurys Inns (ire) |
| Justice Security | K2 Search |
| Karlovarské vody | Kaufmännische Krankenkasse Hannover (KKH) |
| KBN Kommunalbanken AS | Kelly Services |
| Kelvion | Keolis |
| Kerry Group | KILI |
| Kingfisher | Kingspan |
| Kion | Knorr-Bremse |
| knowit | KPMG |
| KPMG China | KPMG Hong Kong |
| Kraft Foods | krauthammer |
| Kredinor SA | Kreis Pinneberg |
| Kriminalvården | Kuehne + Nagel |
| Kunsthøgskolen i Oslo | Kuoni |
| Kurt Salmon | Kurt Salmon (us) |
| Kutxabank | KZPS |
| L3 Airline Academy | Ladbrokes |
| Laing O'Rourke | Lane Crawford Group |
| LAPP Holding | Lapp Kabel |
| LBWCA | Leadership Development Worldwide |
| Lee Hecht Harrison | Leighton Asia |
| LEONTEQ | Liberbank |
| Lidl Belgium | Lidl France |
| Lidl Ireland | Lidl UK |
| Lidl US | Lilly Global Assessment Support |
| LMC | Local Government Association |
| localsearch | Lockheed Martin |
| Logica | Logista |
| Lufthansa | Lufthansa Global Tele Sales |
| Lufthansa in touch Brno | Lumension |
| Lumesse | Luxottica |
| LVMH | M&S |
| M2talent | Macarthur Human Capital |
| MADETA | MAF Support |
| Mafcarrefour | Magic Seven |
| Magna | Mahou |
| mall.cz | Manchester Chamber of Commerce |
| Mandatum Life | MANN + HUMMEL |
| MANOR | Manpower |
| MANRES | Manufaktura |
| Marche Multiservizi | Marimex |
| Marketing Academy | Marketing Academy Skills |
| Marks and Spencer | Mary Kay |
| MasterCard (us) | MATADOR Holding |
| MATTEL | mBlue |
| MBTech | McDonald's |
| McKinsey | Meiko |
| Menarini | Mercedes-Benz |
| Mercer | Meritmind Aktiebolag |
| Michelin | MIGROS Genossenschaftsbund |
| Militärakademie ETH Zürich | Mindray |
| Ministry of Foreign Affairs (uae) | Ministry of Foreign Affairs Singapore |
| Mitsubishi Polyester Film | MOBIS Automotive Czech |
| Modis (uk) | Modus Link |
| MOL Group | Monash University |
| Moravia Cans | Morelabo |
| Morgan Advanced Materials | Morgan Stanley |
| Morrisons | Morrisons (uk) |
| MSC Cruises | MSC Cruises (Italy) |
| Mubadala Petroleum | Multiconsult AS |
| Musgrave (ire) | Musgrave Grads |
| Musgrave Graduates (ire) | Musgrave Group |
| MW concept | Nab |
| Nanshan Group | Nanyang Technological University |
| Narvesen | Nationwide |
| Nationwide (uk) | Natixis Financement |
| NATS | Nefab |
| Nemetschek Scia | Nestlé |
| Netcompany | Netgear |
| Nets | Neusoft |
| New Action | Newell Rubbermais |
| Nexans | NGDP (uk - LGA) |
| Nike | Nike Brazil |
| Nissan | Nobia |
| Nobina | Nomura (uk) |
| Nordea | norsk helsenett SF |
| Norwegian (uk) | Norwegian Air |
| Norwegian Ministry of Foreign Affairs | Novagalicia |
| NOVARTIS | Nuclear Graduates |
| Nyitott Szem | O2 |
| O2 Early Careers (ire) | Oasis Education |
| OBOS | Ocado |
| OCBC | Ocean Park |
| Octapharma | Office DEPOT |
| OK TRANS | Okay |
| OKIN | Olympiatoppen (Norwegian Elite Sport Program) |
| Olympus | ON Semiconductor |
| ONTIER | Ontwice |
| OP papírna | Opel |
| Open Grid Europe | OpenHydro |
| OPSM | optus |
| Oracle | Ornua |
| Ornua (ire) | OTP |
| Otto Group | Outcome Health |
| Page Personnel | PageUp |
| Pangara | Papcel |
| Parafix | Parexel International |
| Parks and Resorts | PAS (ire) |
| Paul Hartmann | Penta |
| PeopleGate | Pepsico |
| Persis | Persona Service |
| Personalhuset | Personalisté |
| Personnel Service Provider | PetCenter CZ |
| PG Talent Supply | Phase Eight |
| Philip Morris | Piraeus Direct |
| PLASTIKA KRITIS | Plzeňský Prazdroj |
| Point Park Properties | Pole emploi |
| Polygon | PORSCHE INTER AUTO |
| Portugal Telecom | Posten |
| PostLogistics | Poštová banka |
| Pöyry | Prague City Tourism |
| Prénatal Retail Group | Primark |
| Primark (uk) | PRO.MED.CS |
| Proffice | Profil M Beratung für Human Resources Management |
| ProSeat | Provident Financials |
| Ptáček | Puls |
| Puma | PwC |
| PWC (uk) | R Kioski |
| R+V Insurance | RACV |
| Raiffeisen Bank | RAKBANK (uae) |
| Randstad | RBC Support |
| ReachMee | Reckitt Benckiser |
| REDA | Reitan Convenience |
| Rema 1000 | Repsol |
| Research Studios Austria Forschungsgesellschaft mbH | Resource Pro |
| Respa (ire) | Revenue |
| Rexx system | Rhätische Bahn |
| Richlife | Ricoh |
| RIETER | ritualní |
| RM Gastro | ROC Mondriaan |
| Roche | Rochus Mummert |
| Rogers | Roland Munz HR Consulting |
| Rolls Royce (uk) | Rolls-Royce |
| Rosinter | Royal Bank of Canada |
| Royce Rolls | RPG Real Estate |
| Ruag | Ryanair |
| S&B | S&K Label |
| SACYR | Sainsbury's |
| Salzburg AG | Sanofi |
| Santander | SAP HR |
| Savola Support | SBB |
| SCA | Scania |
| SCE Assessments | SCG Czech Design |
| Schibsted | Schindler |
| SCHNELLECKE Group | Schön Kliniken |
| SCHOTT | Schroders |
| Schwan Cosmetics | Schwartau |
| Scoot | Scoot (check slack) |
| Screwfix | Secure Payment Provider |
| Securitas | Securitas Direct |
| Semta | Sententia rekrytering |
| Serco | Setterwalls Advokatbyrå |
| Severn Trent Water | Sharane |
| Sharjah Airport | Shell |
| Shell Self Assessment | Siemens |
| Sihti | Silta |
| Simplot | Singapore Air |
| Singapore Airport Terminal Services | Singapore Airport Terminal Services (SATS) |
| SingTel | Sirti |
| Six Group | Skanska |
| Skatteetaten | Škoda Transportation |
| škoFIN | Skyborne |
| SkyStar Services | Slovnaft |
| SMA Solar Technology | Société Générale |
| Sony DADC | Sopra Steria |
| SPA Zentrum für Kommunikation | Sparkasse |
| SPAusnet | Spendrups |
| SpenglerFox | Spitex |
| Sporveien | SQS Software Quality Systems |
| Squire Sanders | Stadtreinigung Hamburg |
| Staff International | Standard Life |
| Standard Life (uk) | StarHotels |
| Staropramen | Starwood |
| Statistisches Landesamt Rheinland-Pfalz | Staufenbiel Institut |
| STAVES | Stavospol |
| Steinhoff | Stella |
| STILL | Stockport Council |
| Strametz & Associates | Stripe |
| Studentlitteratur | Successfactors |
| Suncorp | Suncorp (au) |
| Sunglass Hut | Suomen Palloliitto |
| Support India | Support Indonesia |
| Support Malaysia | Support Singapore |
| Support Thailand | SUVA |
| Swedish Welcome | Swire |
| SWISS | Swiss Life Select |
| Swisscard | swisscom |
| Synthon | Taaleritehdas |
| Tadawul | Talent Center |
| Talentsoft | TARGOBANK |
| TART | TATA Steel |
| Tchibo | Tecnicas Reunidas |
| Tecom Group (uae) | Telecommunications Company |
| Telefónica | Telefonica (ire & uk) |
| Telenor | Telin Rekrytering & Konsult |
| Tempor - Intelliform | TESA |
| Tesco | The Irish Village |
| The Worldgate Group | Theorema |
| Three | three Careers |
| Thyssengas | Thyssenkrupp |
| Tipsport | TM Lewin |
| TNT Express Worldwide | TOKOZ |
| Tommy Stachi Group | Tomskneft |
| Towers Watson HR Consulting | TPA Horwath |
| tpc | TPCA (Toyota Peugeot Citroën Automobile Czech) |
| Transavia | Transcom |
| Transcom Support | Transdev |
| trumf | TTC MARCONI |
| Tuboplast | Tullverket |
| TÜV Rheinland | Typos |
| uchange.ch | UniCredit |
| Unifrax | Union poisťovňa, a.s. |
| Unit4 R&D | UNITE |
| United drug | United Nations |
| United Overseas Bank | Universität St. Gallen |
| Universitätsspital Basel | University of Oslo |
| UNIVERZITA KARLOVA | UOB Singapore |
| UP (Gate) | Urban Hire |
| V1 Championship | Valeo |
| Valmet Automotive | Vanke |
| Vapiano | Varroc Lighting Systems |
| VDI Verein deutscher Ingenieure | Velux |
| VF Admin | VF Future Jobs Finder |
| VF Retail | VF Support |
| VF System User (VF Cops) | VISIO NetMedia |
| VISMA | Vítkovice Steel |
| Vodafone | vodafone Ireland |
| Volkswagen | von Rundstedt |
| VR Bank Rhein-Neckar eG | VTB Insurance |
| VW Grad | Wabco |
| Ward Howell International | Wärtsilä |
| WCN | Webrecruiter |
| Weinmann medical technology | Westjet |
| Westpac | WHITE & CASE |
| Wind | Wise professionals |
| Wizz Air (ire) | Wolters Kluwer |
| Women's Resource Center | WORKBUSTER |
| Wüstenrot & Württembergische | WVV Würzburger Versorgungs- und Verkehrsgesellschaft |
| Yapp Czech Automotive Systems | YIT |
| Yum! | Yusen Logistics |
| ZAPA Beton | Zelenka |
| zenova | Zentiva/Sanofi Aventis |
| ZF Electronics | Zoos Victoria |
| ZSE | Zwick/Roell |